Events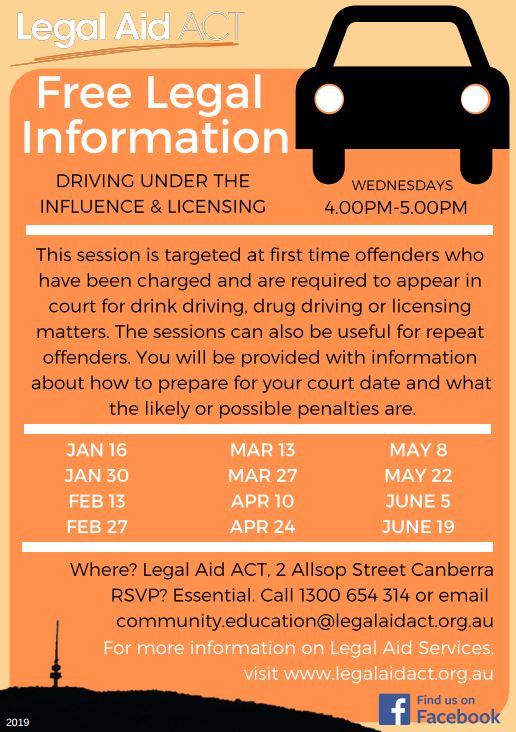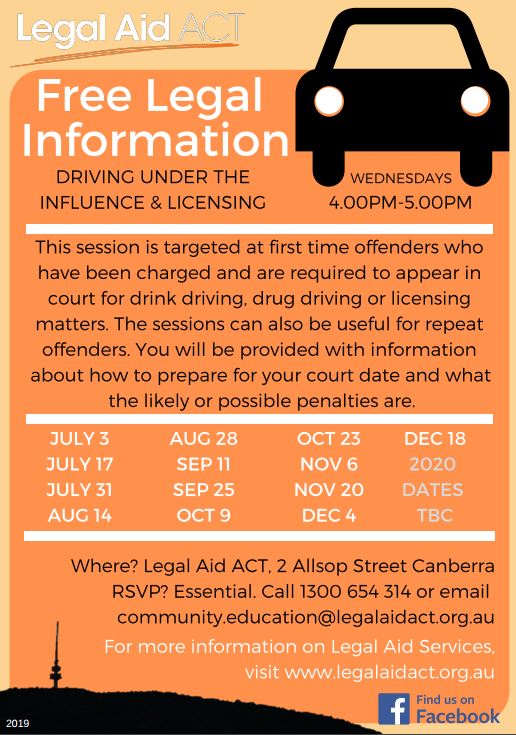 2 Allsop Street Canberra City : to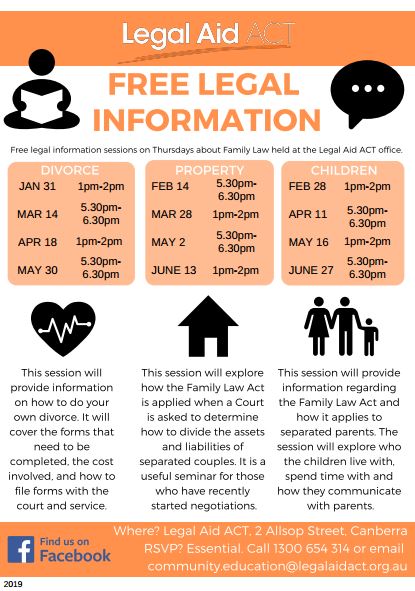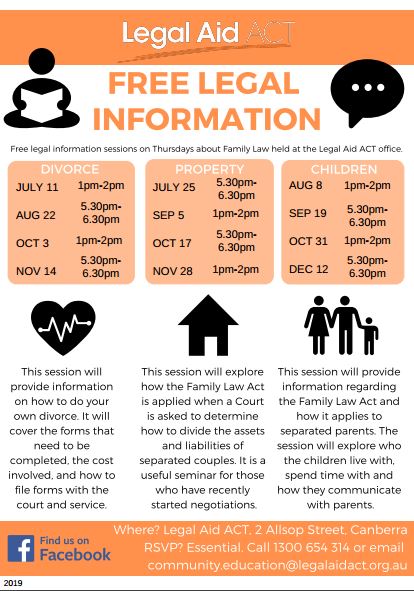 2 Allsop Street Canberra City: to
This year Legal Aid ACT is partnering with a number of agencies to bring you a range of training opportunities covering migration matters. 
Each session will be held at the same time and location.
Time: 9.30am-11.30am
Venue: Legal Aid ACT, 2 Allsop Street, Canberra City
Cost: FREE
RSVP: email community.education@legalaidact.org.au
NOTE: the March 6th Session titled 'the Australian Migration System and Visa Issues' is also part of the Law for Non-Lawyers free information series. To RSVP for the March 6th session, please use the Eventbrite link: www.eventbrite.com.au/e/law-for-non-lawyers-tickets-52926022157
2 Allsop Street Canberra City : to
Legal Aid ACT is facilitating a range of cultural training's in the first half of 2019. 
The aim of these sessions is to improve cross-cultural awareness and effective communication among lawyers and community workers. 
RSVP via Eventbrite link: building-bridges-legalaidact.eventbrite.com.au/
CPD Points available. Details via Eventbrite link.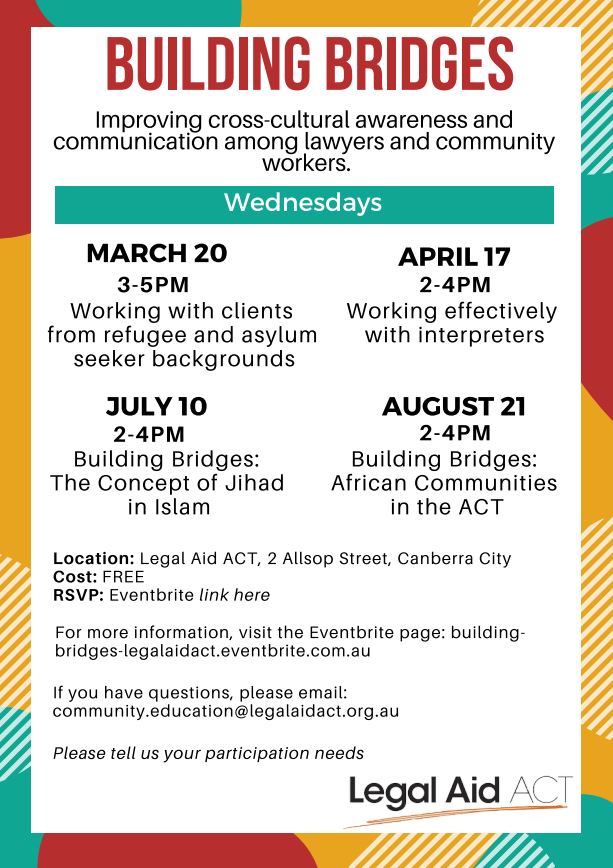 2 Allsop Street Canberra City : to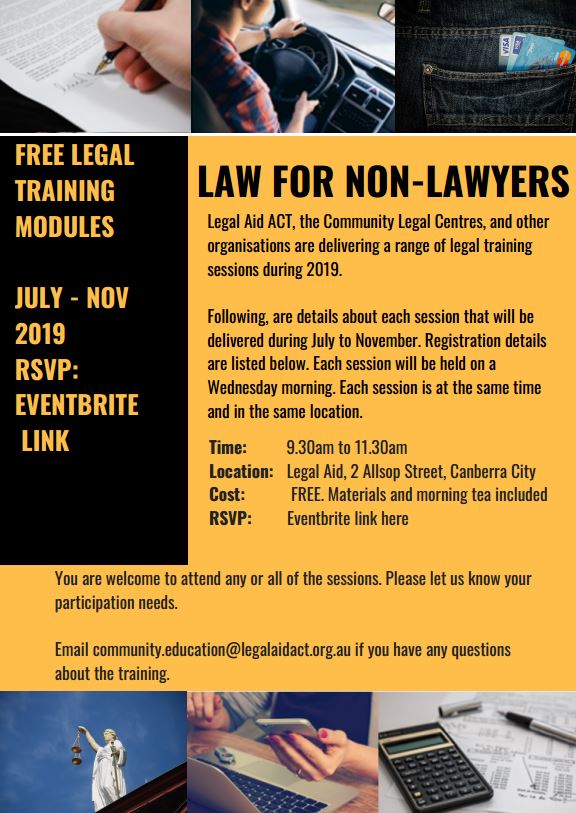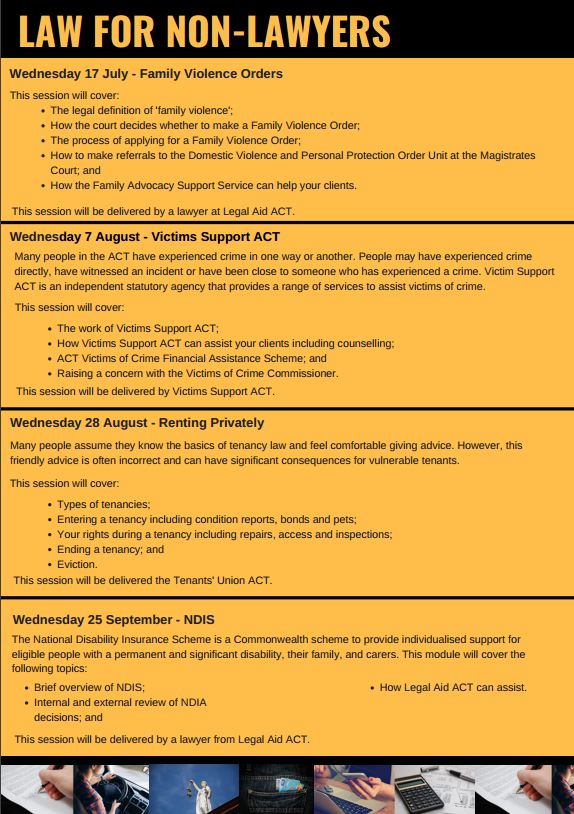 2 Allsop Street Canberra City : to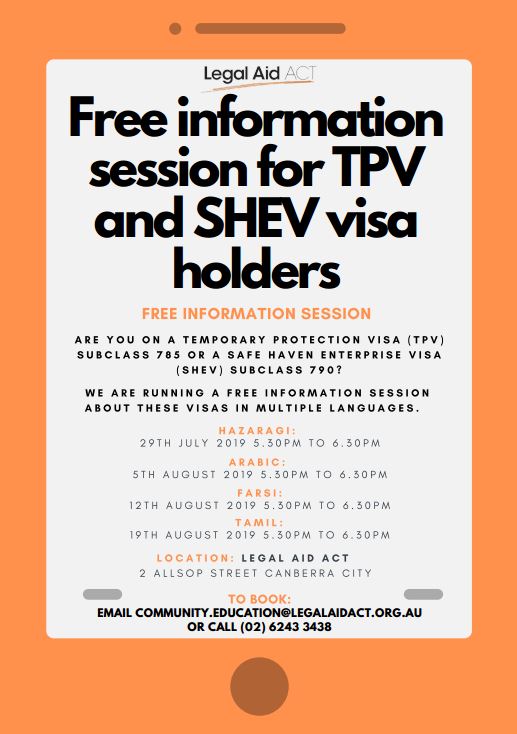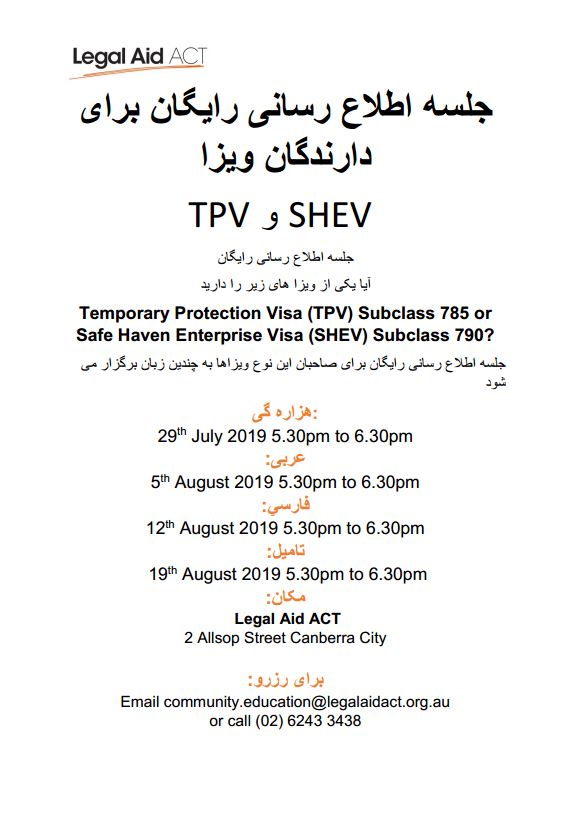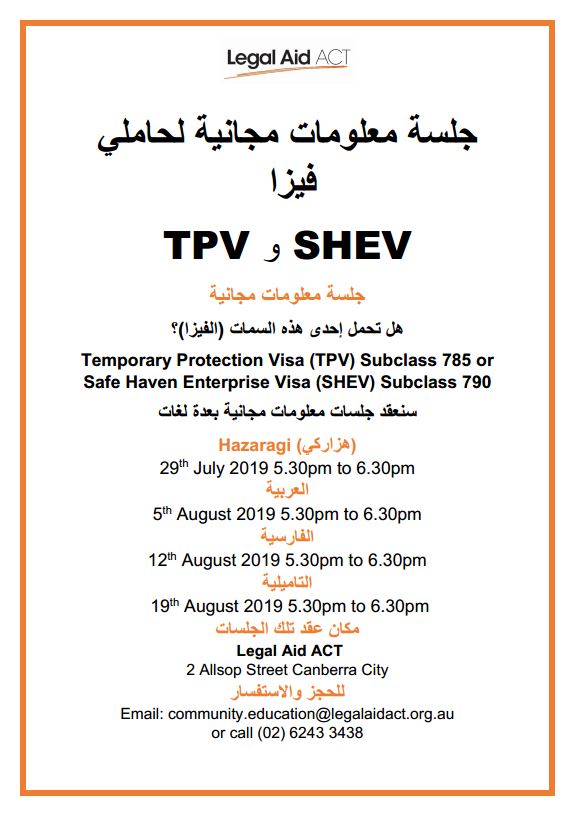 This free information session will cover such things as what TPV and SHEV holders need to do to apply for subsequent protection visas, pathways to permanent residency as well as a reminder of their current obligations. It is the same information repeated four times. It will be delivered in English with an on-site interpreter present. 
2 Allsop Street Canberra City : to
This event is co-hosted by Legal Aid ACT and Bluestar Intercultural Centre.
Join us on the 30th July 2019, to hear from Amani Haydar.
Amani Haydar is a lawyer, artist, mum and advocate for women's health and safety. Amani serves om the board at Bankstown Women's Health Centre and is dedicated to raising awareness about gender-based violence, law, policy and the effects of structural inequality on women. Amani's writing and illustrations have been published in ABC News Online and SBS Life and she was a finalist in the 2018 Archibald. She is a contributing writer in the upcoming Arab Australian Other anthology and is in the process of preparing her next solo exhibition.
Amani will discuss:
What family violence is and what it can look like;
Her experience in engaging with services including the legal system, Centrelink, counselling services, housing and financial assistance;
Barriers facing women, particularly Muslim women; and
How to encourage and support women, particularly Migrant and Refugee women, experiencing violence.
This seminar is free.
Please tell us your participation needs.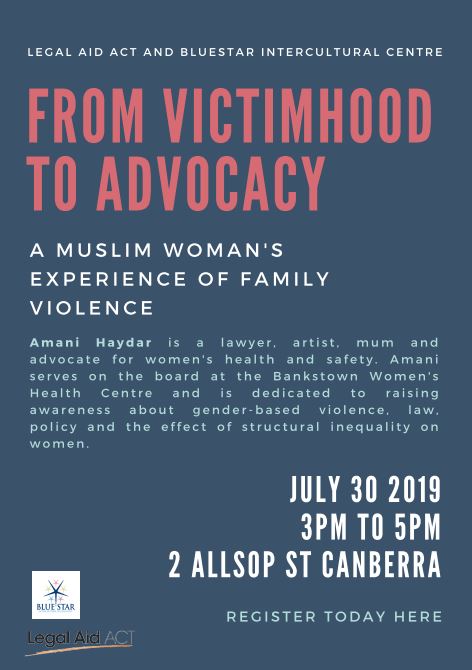 Legal Aid ACT 2 Allsop Street Canberra City: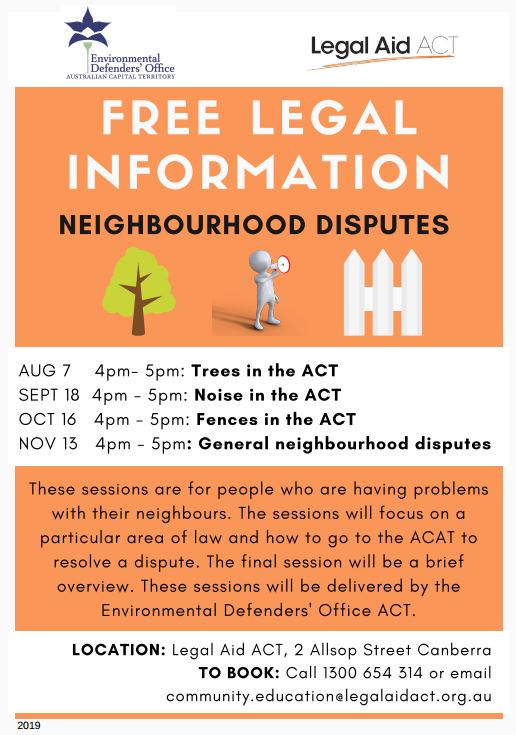 Free information sessions on Neighbourhood Disputes
We will be partnering with the Environmental Defenders' Office ACT to run free information sessions on neighbourhood disputes. 
These sessions are for people who are experiencing a neighbourhood dispute, rather than for community workers. 
To book please email community.education@legalaidact.org.au or call 1300 654 314
Wednesday 7 August 4pm - 5pm: Trees 
Wednesday 18 September 4pm - 5pm: Noise
Wednesday 16 October 4pm - 5pm: Fences
Wednesday 13 November 4pm - 5pm: General information on neighbourhood disputes (fences, trees, noise, pets etc.)
Each session will include information on going to the ACT Civil and Administrative Tribunal (ACAT) to resolve a dispute. 
Legal Aid ACT 2 Allsop Street Canberra City: to