Events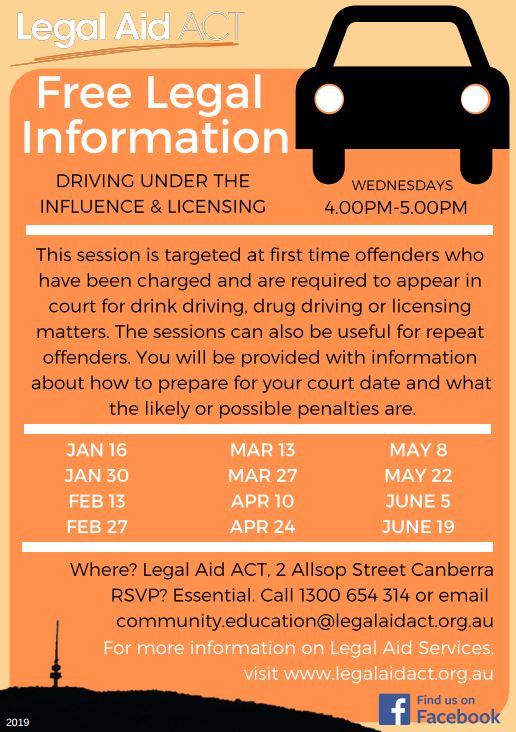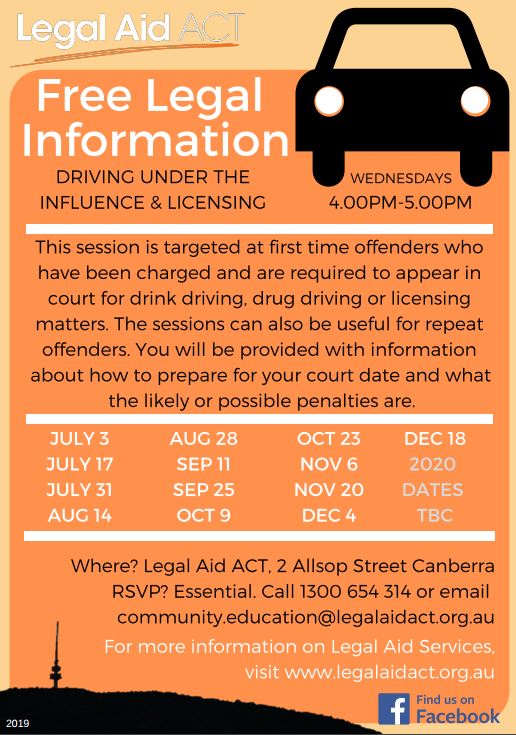 2 Allsop Street Canberra City : to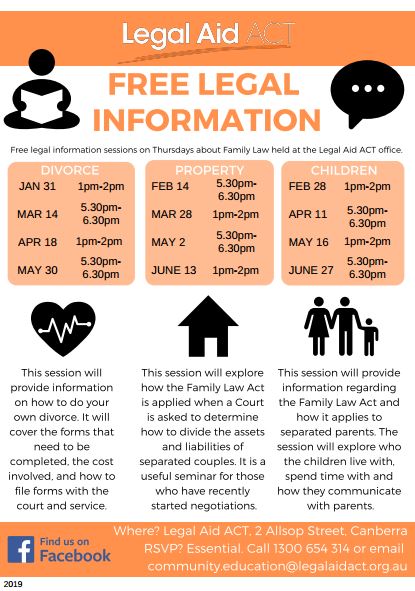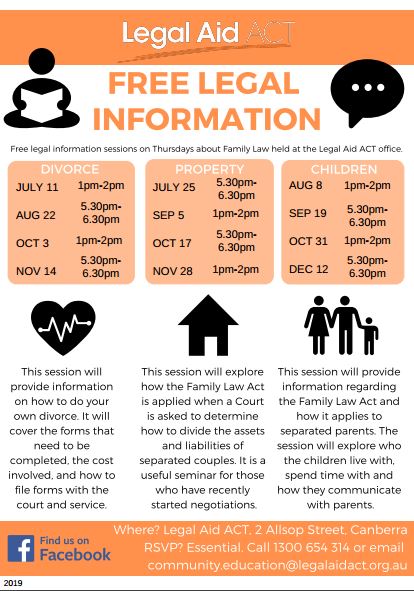 2 Allsop Street Canberra City: to
This year Legal Aid ACT is partnering with a number of agencies to bring you a range of training opportunities covering migration matters. 
Venue: Legal Aid ACT, 2 Allsop Street, Canberra City
Cost: FREE
RSVP: https://www.eventbrite.com.au/e/migration-matters-tickets-66138751787
Friday 27 September 2019 2pm to 4pm- Judicial Review of Migration Decisions 
Thursday 24 October 2019 2pm to 4pm- Family Reunification and Partner Visas
2 Allsop Street Canberra City : to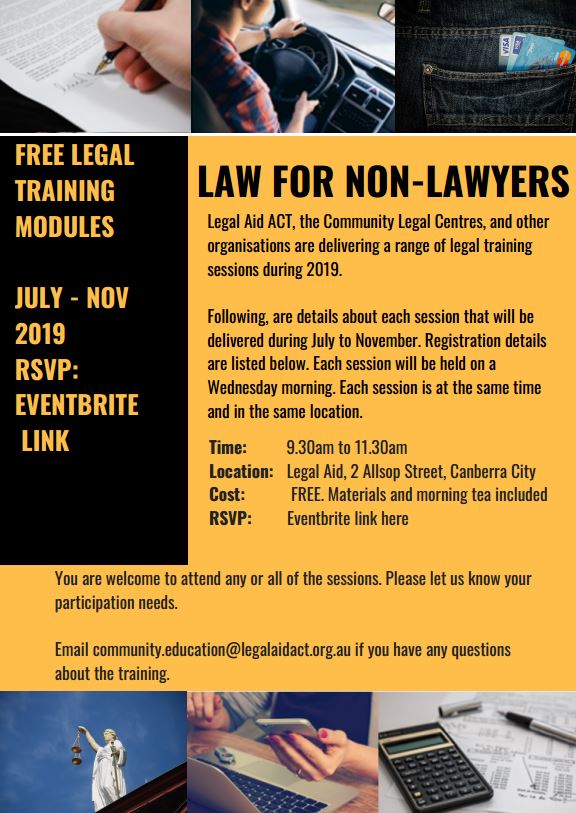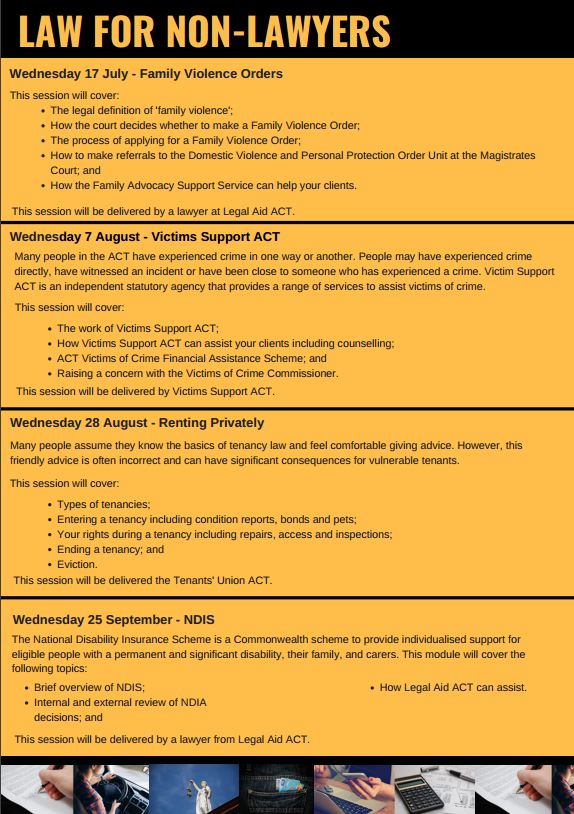 2 Allsop Street Canberra City : to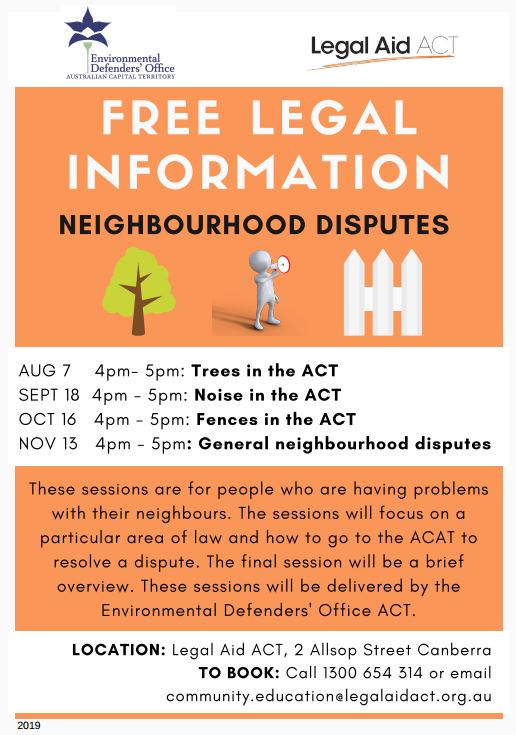 Free information sessions on Neighbourhood Disputes
We will be partnering with the Environmental Defenders' Office ACT to run free information sessions on neighbourhood disputes. 
These sessions are for people who are experiencing a neighbourhood dispute, rather than for community workers. 
To book please email community.education@legalaidact.org.au or call 1300 654 314
Wednesday 7 August 4pm - 5pm: Trees 
Wednesday 18 September 4pm - 5pm: Noise
Wednesday 16 October 4pm - 5pm: Fences
Wednesday 13 November 4pm - 5pm: General information on neighbourhood disputes (fences, trees, noise, pets etc.)
Each session will include information on going to the ACT Civil and Administrative Tribunal (ACAT) to resolve a dispute. 
Legal Aid ACT 2 Allsop Street Canberra City: to